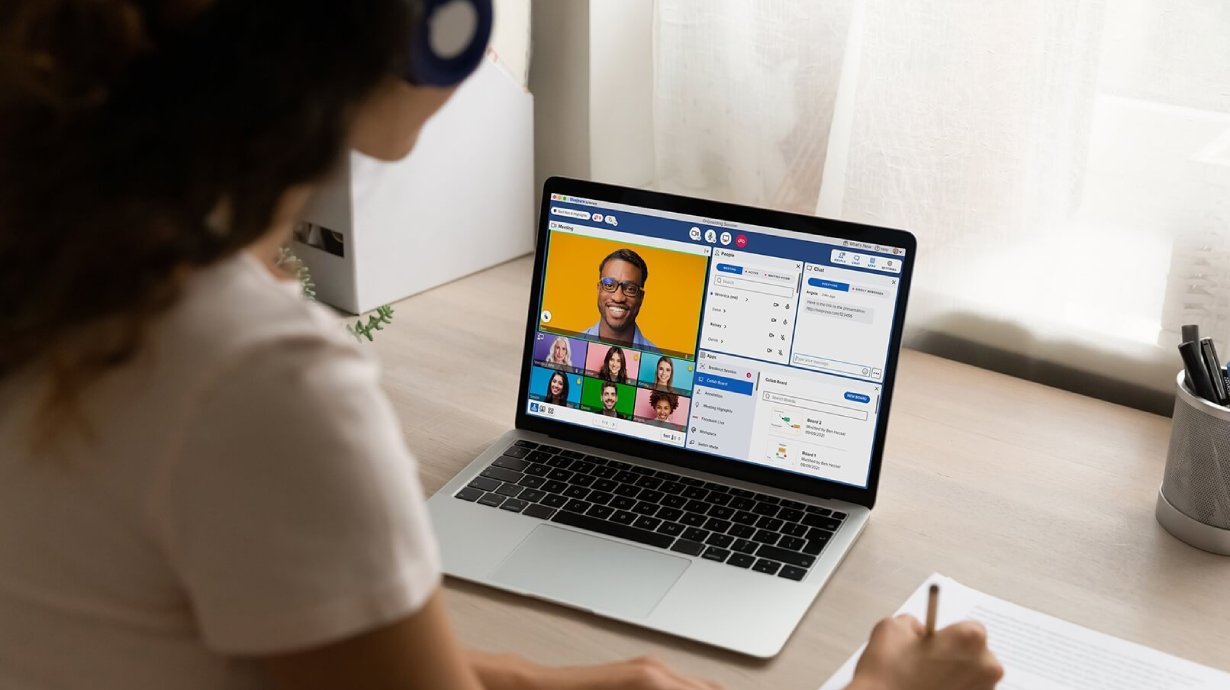 What do you want to know:
By enabling online instructors to create an effective learning environment, BlueJeans Corporate Learning and Training brings together users, content and training resources on a single platform.

New management and engagement features eliminate the administrative burden of hosting an inclusive and interactive virtual training session
NEW YORK – Verizon Business today announced BlueJeans for corporate learning and training, including new meetings features to drive program visibility and engagement. Building on the company's existing use cases for distance and blended learning, the BlueJeans feature set for corporate learning and training was designed in close collaboration with award-winning organization Global Learning and Development (GL&D) from Verizon to address the most pressing needs for a virtual premiere. , an instructor-led synchronous training solution.
Efforts to safely boost employee growth, wellbeing, and retention throughout the pandemic have led organizations to invest more in virtual learning and training. According to the 2021 Training Industry Report, "Training spending in the United States grew nearly 12% to $92.3 billion in 2020-21. Virtual classroom/webcasting accounted for 37% of hours delivered, up from 23% in 2020." To better support all parties involved in the corporate learning and development process, including trainers and facilitators , instructional designers, participants and business leaders, BlueJeans has worked with Verizon's corporate learning and training experts to deliver a corporate training platform that fosters engagement and virtual participation.
According to Lou Tedrick, vice president of Verizon GL&D, "For the past decade, we have fought the stigma that virtual training is boring, uninviting and inefficient and have been searching for a virtual classroom designed for a learning and development organization. . Most meeting platforms are just that: a meeting platform. Anyone working in learning and development knows that meetings are not a viable replacement for in-person trainings. By working closely with the BlueJeans team and providing ongoing feedback to them, we have been able to ensure that the platform captures everything facilitators, instructional designers and learners need to run programs successfully. attractive training courses. It's a dream come true for learning and development professionals.
Provide effective visibility and management
Making it easy to facilitate a virtual learning session that brings everyone together, BlueJeans Corporate Learning and Training provides instructors with a single dashboard view that showcases course participants along with all the necessary training and management tools to promote better engagement and collaboration in class.
With the ability to easily rearrange attendees in the gallery view or spotlight a presenter, share content, chat and more, instructors can customize the learning experience that works best for them. Features such as "hard mute" for all participants, restricted meetings, waiting room and content sharing controls, ensure efficient management to keep virtual classes on track.
Foster engagement and inclusion
Participant engagement is an essential part of an effective learning environment. Beyond just a virtual meeting, BlueJeans for Corporate Learning and Training increases opportunities for everyone to engage during a live session and enables trainers to achieve the best results through inclusive collaboration . New features that build on management, inclusiveness, and engagement include:
Dashboard view: The BlueJeans dashboard is designed to provide a complete overview of everything happening during the learning session, save teachers time from the administrative tasks of online teaching and provide access fast to classroom management tools.

Large Meeting Capacity: BlueJeans Meetings now accommodates up to 1,000 participants per meeting to expand program reach and efficiency.

Collaboration Board: With simultaneous co-authoring for up to 25 users, participants can bring together lesson ideas, thoughts, and content using the BlueJeans Collaboration Board. Non-meeting access provides additional opportunities for learning outside of the classroom.

Simultaneous Interpretation: Offering simultaneous and/or relay interpretation for participants in up to 5 simultaneous channels, interpreters have the ability to set their incoming and outgoing languages, as well as audio volume and mixing.

Mute: To minimize disruption, administrators can mute the mic or video feed for all attendees and prevent attendees from unmuting.

Weather Person Mode: Overlaying the presenter on top of content shared in the meeting will allow presenters to create a more inclusive experience.

Five-Language Closed Captioning: To enhance attendee inclusiveness, automated captioning will soon be available in five languages.
"Today's enterprise learning environments should make it easy for instructors to create a personalized, immersive, and manageable teaching experience without the overhead associated with facilitating virtual or hybrid training," said said Krish Ramakrishnan, chief innovation and product officer, BlueJeans by Verizon. "This requires simplicity in design, management and interoperability features, all of which have long been strengths of the BlueJeans platform. By working with Verizon's global corporate training experts, we've been able to focus on what matters most to corporate trainers and consolidate learning, collaboration, and training in one place to keep engagement going. employees throughout their learning and development journey.
By providing employees with learning solutions that inspire, engage and equip them with the knowledge and skills needed today and tomorrow to deliver exceptional customer experiences, drive revenue, growth and profitability , improve shareholder value and contribute to society, the Verizon Corporate Learning & Training organization invests hundreds of millions of dollars each year in initiatives to hone employee skills and support their professional and leadership development. Learn how Verizon uses BlueJeans for corporate training initiatives.
BlueJeans for Corporate Learning and Training creates an effective learning environment to boost employee collaboration and productivity in or out of live meetings. Weather Person mode and additional language captioning will be available in Q2. Learn more about all the features available to users of BlueJeans For Corporate Learning and Training today.