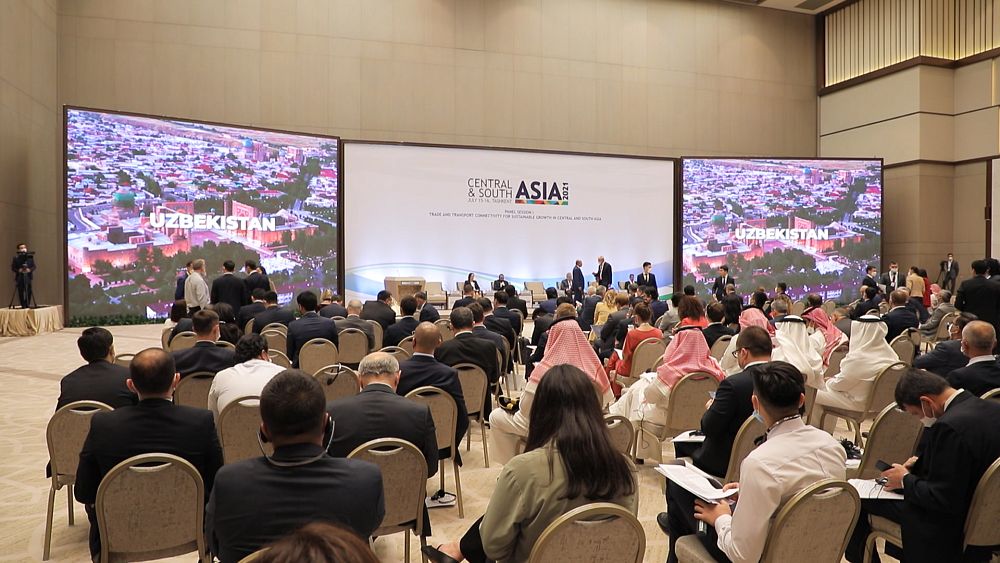 How to develop regional connectivity between Central Asia and South Asia? This is the question which figured at the top of the agenda of a recent international conference in Tashkent, initiated by Uzbekistan.
Over two billion people live in these regions and the benefits of improved regional connectivity cannot be underestimated.
Another motivation for the summit is well explained by Eldor Aripov, director of the Institute for Strategic and Interregional Studies. He said it was a forum where Uzbekistan suggested "not to focus on the problems and not to focus on the contradictions, but rather to focus on development projects in the regions. areas of trade, transport, infrastructure development and tourism ".
The conference brought together delegations from Central and South Asia, as well as representatives from the United States, Russia, the EU, business leaders and entrepreneurs.
Participants discussed how to make the region more attractive to global investors. The round tables covered the sectors of transport, commerce and culture. Another point of interest was the future of Afghanistan.
Ismatilla Irgashev, the President's special representative of Uzbekistan for Afghanistan, explains that "the strategy is to make Afghanistan a kind of bridge that will unite Central Asia and South Asia".
Uzbekistan is also working on expanding regional cooperation and infrastructure projects.
One such project is the construction of a new power line that will bring power to Afghanistan.
Sherzod Khodjaev, Deputy Minister of Energy in Uzbekistan, told us that Uzbekistan is actively supplying the Afghan market with electricity and that its goal is "to more than double the volume of supply once the line is built. Surham-Pulikhumri completed â€.
The diversification of transport networks is one of the essential tasks of the landlocked countries of Central Asia.
Landlocked Uzbekistan is developing new transport corridors and recently launched a new project, the construction of the Mazar-i-Sharif-Kabul-Peshawar railway that will cross Afghanistan to Pakistan.
By connecting South Asia and Central Asia, it is expected to boost the Afghan economy, open a direct route to Pakistani seaports and a route to India.
Regarding this railway under construction, Aripov says that "if you look at the map, Uzbekistan and the countries of Central Asia will in fact have the shortest route to the sea lanes".
Uzbek businessmen hope that when the Kabul Corridor Railway is built, it will unlock the potential for businesses. They expect this to drastically reduce transportation costs and shorten journeys for goods.
One of these businessmen, Amrullo Sadullokh, gives us a good basic example of this potential. He explains that when Uzbekistan imports potatoes from Pakistan, it spends a lot on logistics and as a result the goods become more expensive. Sadullokh expects that when this road is opened, it will be "very beneficial for Uzbekistan, as well as for Pakistan and Afghanistan".
One of the main goals of the Tashkent Conference is to restore the historic trade routes that have linked the countries of Central and South Asia since ancient times.