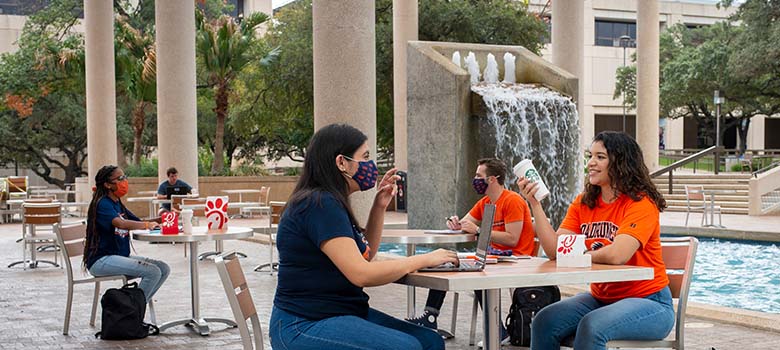 ---
CAMPUS OPERATIONS
From Monday 7 February:
Classes
All classes will take place as scheduled and in the modality indicated in ASAP. Students must attend their face-to-face teaching sessions of traditional and hybrid courses in person – fully online teaching will no longer be available. Please see our Spring Classes and Student Experience page for more information.
Working methods
For faculty and staff, the working arrangements in place before the winter break will resume. As always, supervisors, department heads and unit heads will have the flexibility to adjust the terms for their employees as needed to best manage their units. If you have specific questions, please contact your supervisor.
Student services
Many offices will continue to offer virtual options for student services. We encourage you to check the office websites for the latest information on in-person and virtual offerings as we progress through the spring semester.
To research
Research activities will continue without additional restrictions outside of the existing safety and health guidelines in place. The UTSA Knowledge Enterprise office continues to be a resource for the campus research community.
Compulsory tests
Our current mandatory testing program will continue throughout the spring semester. Testing requirements include policies for asymptomatic and symptomatic testing, testing locations, self-reporting and more.
Masking
We continue to encourage the wearing of masks on campus, especially indoors and in classrooms. Remember to wear a properly fitted mask, self-report exposure or diagnosis of COVID-19, and quarantine if necessary.
Events
In-person events and gatherings on campus may resume. We encourage mindfulness regarding room capabilities when planning events.
---
Our Roadrunner Roadmap website will continue to be the hub for the latest spring semester information and provide answers to frequently asked questions. It will be updated regularly throughout the semester.
Thank you for continuing to do your part to help our community through the pandemic. We will continue to update you as conditions change and look forward to welcoming many of you to campus next week.