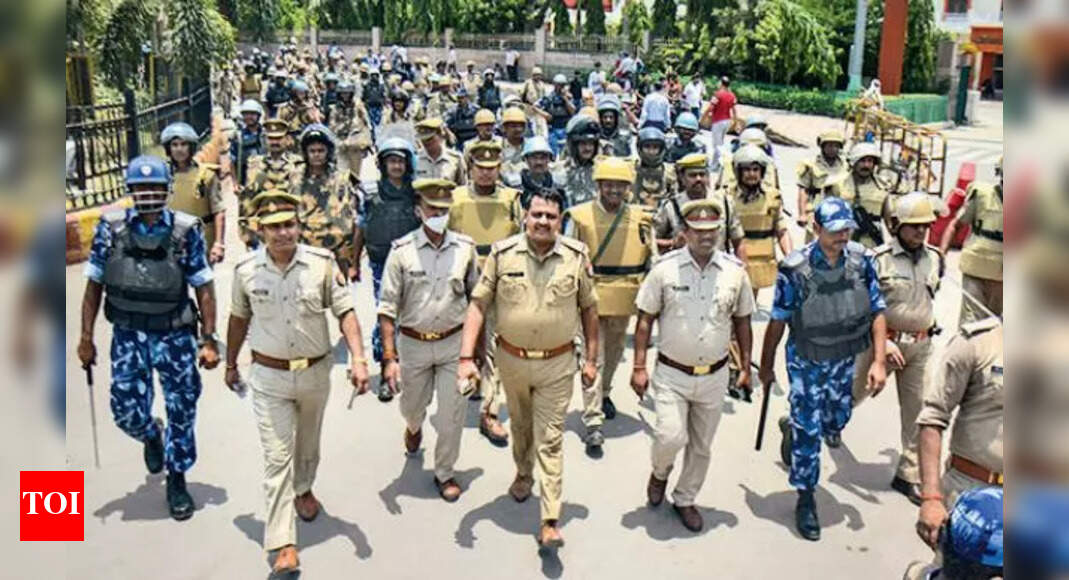 WhatsApp messages urging large crowds to converge on predetermined locations and go on a rampage have fanned the flames of violent anti-Agnipath unrest in UP's Ballia, Deoria and Mirzapur, police said on Sunday after another 72 arrests across the state in the context of the ongoing repression. on suspected vandals. A total of 450 people have been arrested for violence and damage to public property since last Thursday.
In Rajasthan, police blocked Section 144 in Jaipur and Dholpur to prevent further outbreaks. Additional Police Commissioner Ajay Pal Lamba has warned against strict action against social media rumours. This coincided with an association of coaching institutes canceling classes on Monday and Tuesday in solidarity with students protesting the Agnipath scheme. "We appalled all students to protest peacefully, recant violence and not damage public property," he said.
Apart from Bihar, the highest number of protests were reported in Rajasthan and UP. At Deoria Barhaj police station area, police vehicles have been blamed for arson. "As there was a massive deployment of forces in all sensitive locations, those planning the violence communicated through a WhatsApp group and gathered a crowd on the Barhaj bypass. They threw rocks at the police and then headed for a petrol pump for more vandalism," Barhaj station officer Jai Shankar Mishra said.
Some protesters allegedly snatched cash from the counter and set fire to two vehicles there, SP Sankalp Sharma said. "Fifteen people were arrested.
Arrests in Saharanpur included the district NSUI chairman, a former member of the Samajwadi party panchayat and three others affiliated with other parties. None of them were applying for a job, police said.
In Mirzapur, another SP, Sanjai Kumar, said the district was generally peaceful on Sunday after multiple incidents of rioting stoked by social media posts the day before. "We are identifying the administrators of the WhatsApp groups who have called for the protest," he said.
Ghazipur witnessed a row involving hundreds of young people near the station. Informed of a gathering of protesters on the Varanasi-Ghazipur-Ballia railway line, a police team arrested them at Sheikhpura. The demonstrators threw stones before fleeing.
In Bhadohi, police dispersed protesters with batons and arrested four.
Additional DGP Prashant Kumar said that all district officials have been asked to speak to zila saitik kalyan councils and elected representatives like village chiefs, deputies and deputies to brief people on the facts regarding the Agnipath scheme. In Chandauli, protesters set fire to a private vehicle before the police intervened. Around 35 people were arrested in Aligarh, including nine owners of coaching institutes accused of inciting young people to take part in the June 17 protest.
In Punjab, where protesters vandalized Ludhiana railway station on Saturday, an FIR was filed against at least 70 people for rioting, attacking a cop and destroying a police vehicle. Police Commissioner Kaustubh Sharma said protesters planned to burn trains.
In addition to arresting six suspects, police on Sunday arrested 12 others in connection with the violence.
Half a dozen young people from MP's Indore have been arrested and three of them were arrested for allegedly posting messages on social media criticizing the Agnipath scheme and calling on young people to protest against it.