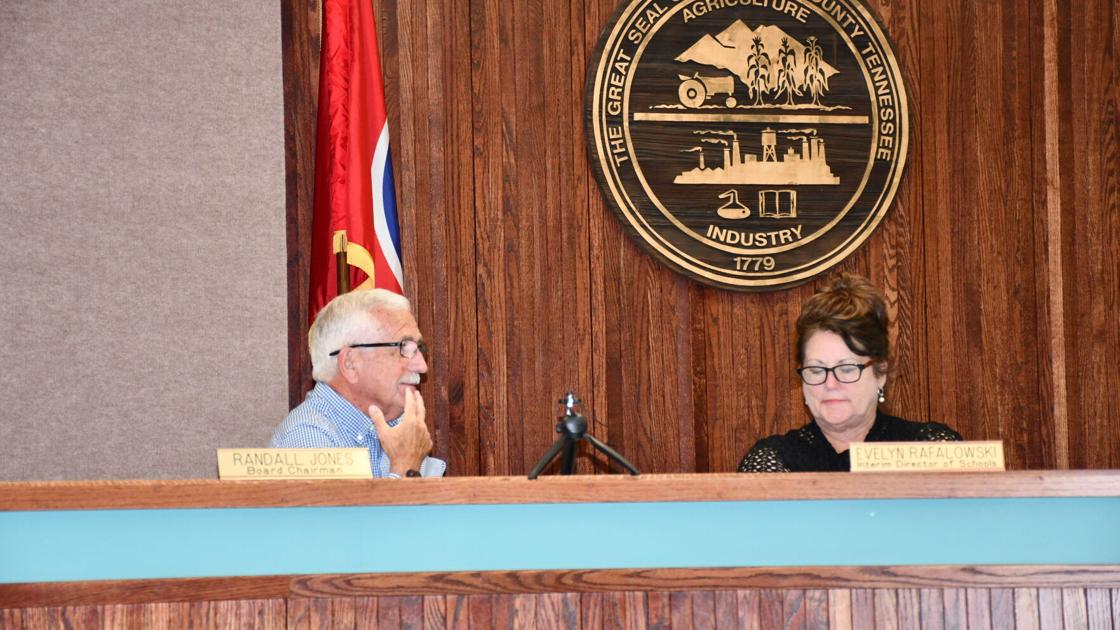 BLOUNTVILLE – The Sullivan County Board of Education has approved a revised general purpose school budget for 2021-2022, reflecting changes in revenue made by the county commission.
It has also adopted some sort of COVID-19 protocols for the opening of the new school year.
The year is to begin without a mask warrant, although masks are allowed in schools, no restrictions on participation in sporting events, and no COVID vaccination requirements for students, staff, faculty or others on campus.
However, board members at Tuesday's meeting said COVID protocols are not the name of the approved opening plan, and interim director Evelyn Rafalowski said she would find a better name for the 12-part document that the board approved 5-0 with two absent.
WHAT WAS THE BUDGETARY CHANGE?
The budget change reflects that the budget of $ 89,691,002 will have $ 1,025,574 in property tax revenues supplanted by a similar amount of sales tax revenues. The plan designates a fund balance of nearly $ 9 million to be used to balance the budget, and it funds a pay equalization plan for teachers as well as 4% increases for teachers and other system employees. school.
At the end of the meeting, BOE member Michael Hughes spoke at length about Commissioner Herschel Glover's attempts to take action over the years to cut funding for education, although Commissioner Mark Vance spoke at the end of the meeting during public comments on the future prospect rather than the rearview mirror.
Vance pointed out that supporters of teacher salary increases to move closer to the region's city school systems ultimately won with this school budget, which the board approved on July 8.
AND THE PROTOCOLS?
"We still believe COVID vaccines are a personal decision and the school district will not require COVID vaccination,†Rafalowski said, reading the draft copy of protocols to be given a new title to be determined.
Additionally, the Sullivan County Regional Health Department – not school nurses or any other school employee – will conduct contact tracing, quarantines and isolations. Students living in a household with someone who tests positive may be required to stay home for 20 days, "depending on individual circumstances," the protocols say.
The protocols also stress that vaccinated students and staff will not be subject to quarantine unless they test positive for COVID and that some research indicates that vaccines may reduce the ability of the virus to mutate into variants.
Protocols will also not require a temperature measurement before school starts, although parents are asked not to send sick or feverish students to school. Sporting events will have no limit on the number of spectators, unless the Tennessee Secondary Schools Athletic Association (TSSAA) "or other governing body" decides otherwise.
The school system will not publish the number of daily cases; return to meals served in the cafeteria, which will include free breakfasts and lunches for all students; field visits will revert as authorized on a case-by-case basis; disinfection and hygiene practices must continue; the water fountains will close but the water filling stations will be open; and students can bring their own bottled water.
As for the Virtual Learning Academy, Rafalowski said that while the school system's request for a virtual operation has been approved by Tennessee, there are plans not to use it this coming school year.
"It's something that's there just in case,†Rafalowski said. "Currently, we have no plan to operate a Virtual Learning Academy."
The document ends with a warning that guidelines can be changed quickly depending on health conditions, but the school system will quickly communicate this to families and the community.