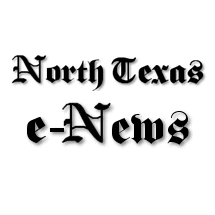 Agenda of the regular meeting
Board of directors
Bonham ISD
A regular meeting of the Bonham ISD Board of Directors will be held on December 13, 2021 starting at 6:00 p.m. at the Bonham ISD Administrative Center, 1005 Chestnut Street, Bonham, TX 75418.
One or more members of the board of directors may attend the meeting by videoconference in accordance with Texas Government Code § 551.127.
The subjects to be discussed or considered or on which any formal action can be taken are listed below. The points must not be taken in the same order as that indicated on this notice of meeting. Unless they are removed from the consent agenda, items identified in the consent agenda will be dealt with all at once.
1. Call to order
2. Invocation – Led by Myles Galyon
3. Oath of Allegiance: led by Levi Dickson, Aisley Hatfield, Paisley Burris, Henry Green, Harper Collins, Kendrick Thomas, Brandon Castro, Olivia Abbott, Isabelle Gamez, Jose Gonzalez-Solano, Edwyn Govea-Villanueva, Emily Agular, Nicholas Idell, Destin Howell, Savannah Gorden, Kamey Yeager, Grady Hicks, Madelyn Hall, Tanner Parsons, Parker Williams, Emma Kibbey, Placide Nyobe, Teagan LaVergne, Layton Lawrence
The Texas Pledge: "Honor the Flag of Texas: I promise you allegiance, Texas, a state under God, one and indivisible. "
4. Tell me something good
5. Employee and Student Recognition: Staff of the Month – David Neal (Interview); Student of the Month – Henry Green (Finley-Oates); Dylan Andeson (IW Evans); Cayden Parsons (LH instead); Cameron Person and Jackson Backus (BHS)
6. Student recognition: BHS robotics team
7. Action: Discuss, review and possibly approve an agreement with the law firm Linebarger Goggan Blair & Sampson, LLP as special advocate to provide all legal services necessary to collect overdue property taxes and authorize l execution of such an agreement, as defined in the notice of public meeting.
8. Public comment
9. Consent agenda
A. Examine and possibly approve the minutes of the meetings
B. Consider approving tax credits, surcharges and overdue tax collection for November – report not available from CAD at time of publication
C. Consider approving financial statements and invoices payable for November
D. Consider and possibly approve budget changes and amendments
10. Reports to Council
A. Written report from the Deputy Superintendent
B. Written report from the CFO
C. Written report from the Director of Operations
D. Written report from the sports director
E. Written report from the Director of Infant Nutrition
Written report by Principal F. Bailey Inglish – https://www.smore.com/4uzbn
Main written report by G. Finley-Oates – https://www.smore.com/pfvma
HIW Evans Main Written Report – https://www.smore.com/tuqe4
ILH rather main written report – https://www.smore.com/gc7yk
Written report from the principal of J. Bonham High School – https://www.smore.com/6zvm3
K. Superintendent's Report
1. ADA report –
a. At the end of November 2021, the number of registrations was 1,874. Finley Oates Elementary had the best attendance in November with 96.33%.
2. Open positions
3. Updating the installations
11. Public hearing – FIRST report
12. Information element – IBSD assessment data: annual update of the TAPR report
13. Data Element: Review of Head Start Focal Area 2 Follow-up
14. Action: Consider, discuss and possibly approve a resolution regarding participation in the Fannin County Children's Center event.
15. Action to be taken: examine, discuss and possibly approve the applications to the FCAD
16. Action: Consider, discuss and possibly approve the adoption of a voting system
17. Action to be taken: examine, discuss and possibly approve the interlocal agreement
18. Action to be taken: review, discuss and possibly approve the purchase of more than $ 50,000
19. Executive meeting
A. Pursuant to Section 551.074 of the Texas Government Code, discussion of personnel matters relating to appraisals, duties, terminations, replacements, reassignments, hiring and additions of personnel
1. New recruits: Jennifer Eubank (custodian ~ IW Evans); Selena de La Garza (Teacher ~ BHS);
2. Reassignments: Shana Pless (Teaching Assistant ~ FO);
3. Resignations: Alicia Coonrod ~ Administration; Amber Ross ~ Bailey Inglish; Dawn Clark ~ Bailey Inglish; Jimmy Burton ~ Transportation; Ashley Gonzales ~ Cafeteria;
B. In accordance with government code § 551.083, discuss and possibly conduct the board's self-assessment
20. Information item – Report on personnel matters relating to accepted reassignments and resignations
21. Action point – Consider approving the items listed at the executive session
22. ADJOURNMENT