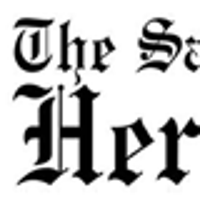 Four public hearings are on Monday's agenda for the Lee County Board of Commissioners, including one on the proposed budget for the 2022-23 fiscal year that includes lower property tax rates.
The $91,164,429 budget presented to commissioners at the May 16 board meeting represents an increase of $7,293,587, or 8.68%, over the current budget plan, according to the county executive, John Crumpton.
Despite the small projected increase, the plan includes a 3 cent reduction in the tax rate. The property tax would drop from 76 cents per $100 of property assessment to 73 cents per $100 of property assessment.
A second hearing relates to proposed rates for fire districts for the 2022-2023 fiscal year. No rate increases were requested by any of the county's eight volunteer fire departments that relied on grant money and reserve funds to cover operating costs.
The third hearing is on the proposed capital improvement plan for fiscal years 2023 to 2027. The plan is designed as a five-year strategic plan for building and equipment requirements that is updated each fiscal year.
In order to reduce costs in the coming year, the start dates for certain projects have been extended, reducing the demand for the fiscal year from $159,686,523 to $133,309,523. Construction of an auditorium and four classrooms at Southern Lee High School is among the projects that will begin this fiscal year.
The fourth hearing concerns the approval to obtain financing to purchase the Buggy Factory in Sanford. Progressive Development Corp. sells the building that was used to house the offices of departments that provide city and county services.
The county is seeking to provide $1.5 million for a down payment on a financial installment plan that would require monthly payments of $75,520.83, according to a public hearing announcement in the Sanford Herald.
This would make a total cost of $5.125 million.
County leaders plan to lease the building to the City of Sanford, beginning July 1, for 10 years with monthly payments of $8,565.
The Buggy factory is at 115 Chatham St.
The commissioners' meeting begins at 6 p.m. at the McSwain Extension Education and Agriculture Center, 2420 Tramway Road.