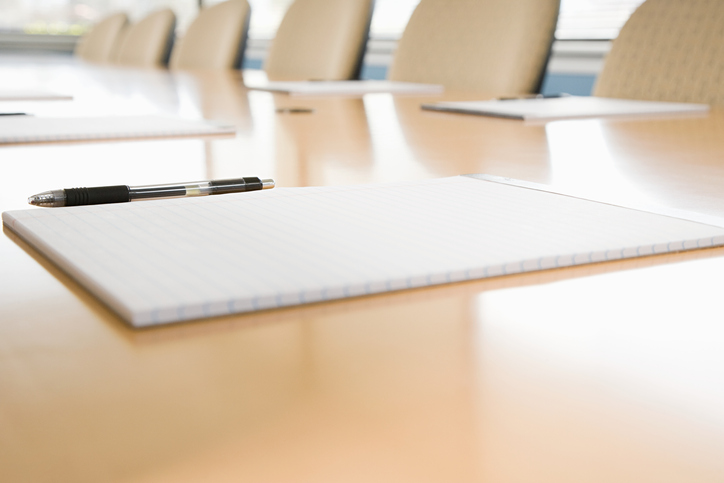 © XiXinXing/iStock/Getty Images Plus
As the country grapples with lingering COVID-19 concerns and businesses navigate related restrictions and uncertainties, business resilience – strategic, organizational and operational – is proving to be the big differentiator. of the pandemic era.
The ability to adapt quickly to dramatic disruptions and dislocations has defined survivors and thrivers. Boards are at a pivotal moment and must carefully plan their programs for the coming year. Drawing on our research, insights, and interactions with directors and business leaders, we highlight issues for boards to consider. Among them is a focus on deepening board engagement in strategy – envisioning the future and overseeing human capital management (HCM) as companies seek to attract and retain new talent. talents.
Given the unstable business environment – ​​remote workforce, employee activism, digital transformation, supply chain concerns and changing customer behaviors and expectations – it is important to take the time to reassess Board engagement in strategy and to review how culture, values ​​and strategy are aligned. The board's fiduciary role remains oversight, but engaging in the strategic discussions that investors increasingly expect requires a collaborative mindset. How can the board help management consider the implications of pressing strategic issues and decisions? Does management help set the context, provide useful information to the board to prepare directors for these critical conversations, and maximize board input?
Leverage the objective of the board. Often serving on multiple boards, directors can bring a broader perspective than management because of their access to other sources of information. Their knowledge and experience can provide valuable information and a competitive advantage to a business.
Encourage management to review its strategic planning processes to determine if existing processes are adequate given the speed and impact of megatrends and the risks and potential disruptions on the horizon. Directors should question the validity of the key assumptions on which the company's strategy and business model are based and ensure that this is an iterative process, with milestones and opportunities for recalibration and improvement. bringing in perspectives from across the organization.
Developing a vivid picture of the future is never an easy undertaking, and it is especially challenging today, given the level of uncertainty and the transformational changes underway. Climate, human capital and supply chain risks must be at the forefront. Looking at where the industry and the competition are going and what the business might look like in 2, 5 or 10 years are important conversations to have.
Events in 2020-2021 highlighted the strategic importance of HCM, including employee and supply chain health and safety issues critical to business performance and reputation. Institutional investors have increasingly stressed the importance of strategy and called for increased board oversight and better disclosure of HCM-related metrics. In August 2020, the SEC adopted a new principles-based disclosure rule requiring companies to describe their human capital resources to the extent that such disclosures would be material to understanding their business. Boards of directors should understand the company's HCM disclosures in the 10-K 2021 – including management's processes for developing measures and controls to ensure data quality – and help ensure that disclosures demonstrate compliance. company's commitment to critical human resource issues.
Going forward, we can expect an ongoing review of how companies are adjusting their talent development strategies. The challenge of finding and retaining people in a tight labor market has created a war for talent. The board should understand the talent strategy and its alignment with the broader business strategy and anticipated short- and long-term needs. Which roles are mission critical? What are the challenges to fill these roles with engaged employees? Does the talent strategy reflect a commitment to diversity, equity and inclusion at all levels? As employees increasingly choose employers based on their own values ​​and talent pools diversify globally, is the company able to attract, develop and retain the best talents at all levels?
The right CEO is key to driving culture and strategy, managing risk, and creating long-term value for the business. The board should ensure that the company is prepared for a change in CEO, whether planned or not, on an interim or permanent basis. CEO succession planning is a dynamic and ongoing process, and the board should continually develop a pool of potential C-suite candidates. Succession planning should begin the day a new CEO is appointed.
Monitoring these risks and opportunities is a significant challenge, involving the entire board and several board committees. Resilience is not just the ability to bounce back when something goes wrong, but also the ability to defend yourself with viable strategic options to stay competitive and attacking.
John Rodi is the leader of the KPMG Board Leadership Center.