The Speaker of the House of Commons has asked the Metropolitan Police to hold an emergency meeting after it emerged that the gun officer who murdered Sarah Everard was working on parliamentary property in 2020.
Sir Lindsay Hoyle said it was "extremely worrying" that Wayne Couzens has been deployed to Parliament as an armed officer, adding that this raises questions about police screening procedures.
It comes as a former senior Met Police officer called for all officers to be reviewed as an "urgent" measure to reassure the public.
Couzens was sentenced to life in the Old Bailey on Thursday by Lord Justice Fulford, who said his "distorted, selfish and brutal" offenses had eroded trust in the police.
Ms Everard, 33, was walking home from a friend's house in Clapham, south London on the evening of March 3 when she was kidnapped, raped and murdered by Couzens, 48.
Met Police previously said Couzens joined the Parliamentary and Diplomatic Protection Command in February 2020, where his primary role was to patrol diplomatic premises, primarily embassies.
On Saturday, a Met spokesperson said: "Couzens was deployed five times for armed static protection duties on parliamentary property from February to July 2020."
The parliamentary domain includes the Palace of Westminster – the location of the House of Commons and the House of Lords.
Sir Lindsay said: 'Like everyone else, I was sickened by Wayne Couzens' depravity – and heartbroken for Sarah Everard's family.
"The news that Couzens has been deployed as an armed officer in the parliamentary domain is extremely worrying and raises a number of questions about police control procedures.
"To that end, I asked the meteorological police to meet with me urgently to discuss how this person could have been deemed fit for deployment here.
"In addition, I will seek to be reassured that at no time has anyone in the parliamentary domain been endangered.
"The safety of members and staff has always been my number one priority, so I want to know how this man got through the parliamentary threshold."
It was said in court that Couzens had been "attracted to brutal sex pornography" as early as 2002.
The police watchdog had previously said it was linked to a flashing incident in 2015 and two other incidents just days before killing Ms Everard.
Parm Sandhu, a former chief superintendent of the Met, said urgent action was needed to restore public confidence in the police.
She told Sky News' Trevor Phillips on Sunday: "Everyone who works in the police force now should be reviewed. These people who underwent the screening procedure 20 years ago, 30 years ago, all of them.
"Every person has to be examined and if something happens in their past – it doesn't have to be a condemnation, it just has to be noticed, because this man has noticed it.
"So each person should be re-examined and reassessed as to whether or not they can work safely with community members and members of the public.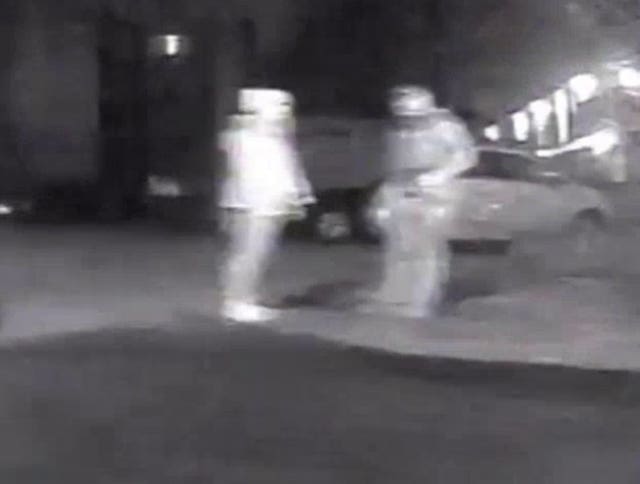 "It needs to be done now as an urgent measure to reassure the public and restore the trust the police have lost, but it needs to be done on a regular basis so that we don't have anyone even approaching Wayne Couzens' actions.
Meanwhile, Scottish Police said they were introducing a new verification check that isolated operatives would offer to members of the public they speak to, in response to Couzens using his warrant card to falsely arrest Ms Everard before her murder.
Starting on Saturday, the force said the operating alone officers will proactively offer to conduct a verification check for anyone they meet who appears to have concerns for their safety.
This will involve the officer's radio being put on loudspeaker and a member of the control room staff confirming who they are.
Scottish Police have said their officers normally operate in pairs, but there may be rare instances where a lone officer approaches a member of the public.