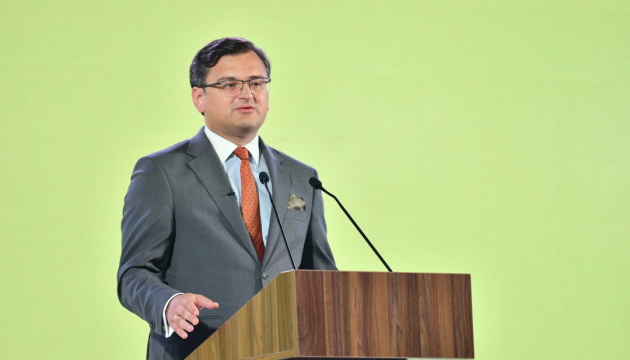 During the visit of Ukrainian President Volodymyr Zelensky to the United States, scheduled for August 30, three blocks of questions will be addressed: political, economic and security.
This is what the Minister of Foreign Affairs of Ukraine, Dmytro Kuleba, said, who spoke with Ukrainian TV 24 on Sunday August 8, Ukrinform reports.
According to the diplomat, the parties will discuss a strategic partnership in the political bloc.
"We have had a strategic partnership with the United States since 2008. Of course, everything has changed during this period, and this strategic partnership must be taken to a new level. So this is our first task," said the Minister.
He added that the second block of issues will relate to security.
"We all understand that it is about pushing back the Russian aggressor, as well as the question of Donbass, the question of Crimea, where and how we are going to move. We will discuss some very specific ideas, which I cannot not share yet. We had a substantive conversation on this issue, "Kuleba said.
Read also: US House passes bill providing Ukraine aid and sanctions against Nord Stream 2
The third block will cover economic issues, including US investments in Ukraine. Kuleba noted that Ukraine intends to declare that it is ready to increase the share of US investment in the economy.
"We can build a very effective partnership with American companies and American financial institutions. We prepare in advance of the visit specific projects with names, numbers and deadlines, which will be submitted to the American side," Kuleba added. .
Read also: Kuleba and Yermak meet with US Secretary of State Blinken
Recall that on August 4 and 5, the head of President Andriy Yermak's office and the Minister of Foreign Affairs Dmytro Kuleba were in Washington to prepare for President Volodymyr Zelensky's visit to the United States at the end of August.
I am