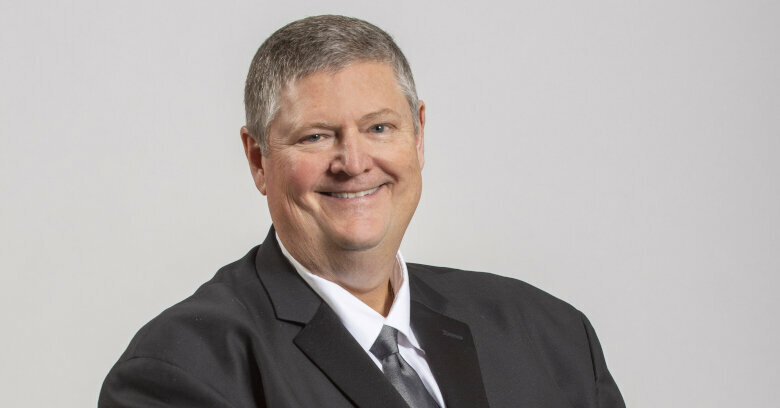 Since Dr. Thomas F. Schneider Jr. grew up in a family of dentists, dentistry for him is like a family business, in which each member of the family transmits the love of the profession to the other members of the family. In 2022, Dr. Schneider will be president of the Chicago Dental Society. In this interview with Dental Tribune International, he talks about his family members as dental mentors and how he rose to the role of president at CDS.

Dr Schneider, could you please introduce yourself to our readers and tell them a bit about your experience in dentistry?
I am a practicing periodontist in Northwest Chicago and have been practicing for 33 years. I received my dental training at the University of Illinois at Chicago College of Dentistry in 1986 and completed my specialty training at Loyola University School of Dentistry in 1988. In addition to practicing full time, I 'teaches undergraduate one day a week. periodontics clinic at the University of Illinois at Chicago.
Since you have devoted over 30 years to dentistry, I think it is fair to say that it is the passion of your life. What first led you to a career in dentistry, and are you still as involved in your work as a practicing periodontist today as you were thirty years ago?
I was born into a family of dentists. My grandfather graduated from Chicago College of Dental Surgery, later known as Loyola University School of Dentistry, in 1929 and taught there for the next 50 years. He became dean in 1956 and held that position for 17 years. My uncle also works in the field and is now a retired oral surgeon. My dad was a periodontist, and when I graduated I started practicing with him. He retired several years ago, and I have taken over his practice and continue to work there to this day.
I am passionate about dentistry and have family members as mentors who have inspired me so you can say dentistry is a tradition in my family – a nod to the theme of the mid reunion. -winter 2022, "A dental traditionâ€. Like my family, CDS is steeped in dental tradition, and this year we will be welcoming the 157e iteration of the event, which is one of the most important and oldest traditions in organized dentistry.
You have been a member of CDS since 1995 and were president of your branch from 2002 to 2003. What do you think of your election as president of CDS for 2022, and how much work and commitment does this role involve? he ?
CDS is organized into nine branches and I was president of my branch, the Northwest side branch, from 2002 to 2003. In 2022, I will be president of the larger organization.
There is a fairly lengthy process to access the role of president within the organization. In all, it takes 13 years to reach the position of president, and the process includes leadership positions in your branch and then on the board of directors. I have held many leadership positions within the Northwest Side branch and over the past four years have served on the Board of Directors and on several committees. Across the various positions I have held with CDS, there have been many responsibilities, including generating ideas to keep the mid-winter meeting a top dental conference. I have been looking for speakers and exhibitors to bring the best minds and the latest products directly to attendees at the mid-winter meeting.
While the time spent can be considerable, the rewards cannot be measured. The opportunity to give back to this amazing profession is well worth the time spent.
Last year, the Midwinter Meeting took place entirely online. However, this year the event will revert to its traditional in-person format. What did you miss the most about an in-person event that a virtual event couldn't provide?
The pandemic has imposed a tremendous degree of change on the world, and dentistry has by no means been exempt from its impact. There were forced closings during the early lockdown and the mid-winter 2021 meeting had to be moved to a virtual format in order to protect the health of attendees, exhibitors and event staff. While we were very happy with the turnout and feedback from the virtual meeting, the virtual format definitely lacked the feel of an in-person event.
What I missed the most was the opportunity to meet my colleagues in person around McCormick Place at conferences, special events and networking events. This face-to-face interaction with speakers and colleagues and the opportunity to touch and test the products exhibitors offer us is invaluable. I know my colleagues and I are all very excited to return to the format in person this year.
the 157e Midwinter Meeting will feature numerous exhibitors for the first time. Do you think this is the result of the COVID-19 pandemic and the resulting aspiration for live experiences coupled with better professional networking opportunities?
COVID-19 has separated us all, and now exhibitors are eager to be face to face with their customers. Often what sets businesses apart is customer service and personal contact, two things that don't fit well in a virtual platform. Each year, the Midwinter Meeting attracts new dental companies. This year, I think there is added excitement to being in person, and exhibitors recognize the vast opportunities for them to achieve their goals by participating. The mid-winter meeting allows targeted access to thousands of dental professionals under one roof at McCormick Place West.
"Often what sets businesses apart is customer service and personal contact, two things that don't fit well with a virtual platform."
You have not only practiced, but also taught dentistry for much of your career. What are the most important lessons you've learned along the way and what advice would you like to share with your fellow dental professionals?
I started teaching as an intern during my periodontic training at Loyola School of Dentistry, where I taught a periodontics course to our dental hygiene students. It was the beginning of the love for the teaching that I still have today. I taught there until 1993 when the school closed, and am still a clinical faculty member at the University of Illinois at the Chicago College of Dentistry today.
What teaching has taught me is how important it is to keep abreast of the ever-changing dental science, never to stop learning. It also taught me how important it is to stay involved in the profession. This involvement could be achieved through teaching or active membership in organized dentistry. We can learn a lot from our colleagues and our network.
Teaching also inspired me. There is nothing better than being surrounded by talented young professionals who love what I love, the profession of dentist.
Editorial note: The mid-winter 2022 meeting will take place February 24-26. More information about the event can be found here.