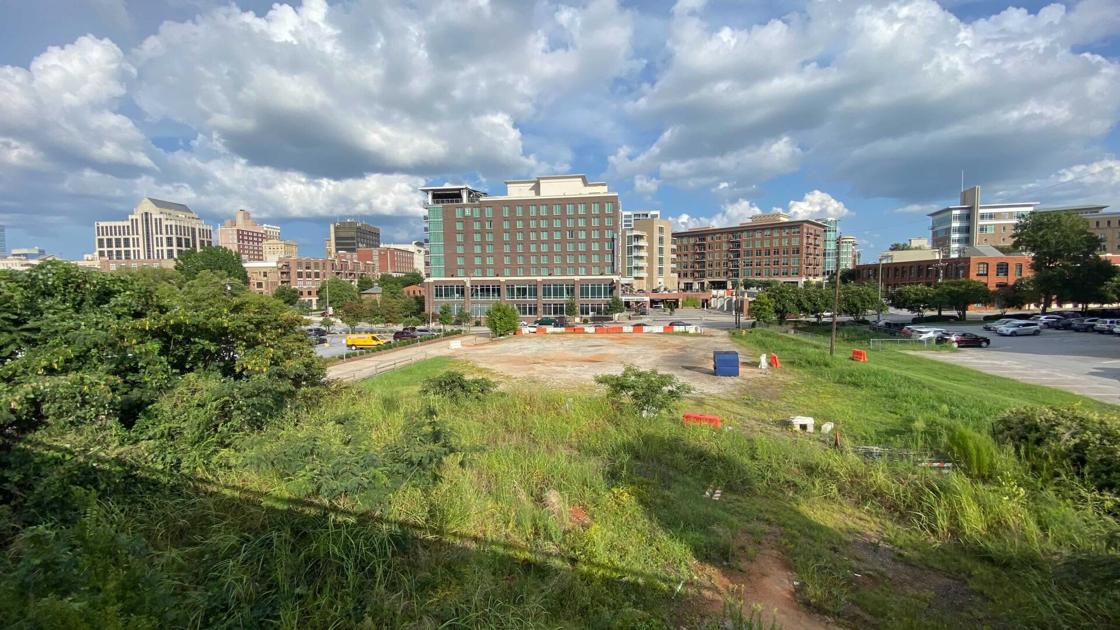 GREENVILLE – The price for the conference center that City of Greenville officials might choose to build along the Reedy River in the downtown area could reach $ 150 million, about $ 50 million more than previously thought , if the city council chooses to pursue a larger place.
A team of consultants has indicated that adding a 35,000 to 40,000 square foot ballroom would capture a greater share of the regional events market, without cannibalizing events at existing venues like the Hyatt Regency on Main. Street.
"Obviously, if you go further, you are able to capture a greater market share," said John Cox, a consultant at CSL who did the market and feasibility report. "Greenville is a very strong destination and there are opportunities to capture a larger share of the market. The trade-off is that you spend a lot more money to pursue it.
It's a 'go big or come home' philosophy, but in this case the city has several options.
He could build a slightly smaller venue that would meet his initial cost constraints of $ 100 to $ 110 million. This would still allow the city to host mid-sized conferences and events downtown where its hotels, restaurants and retailers would benefit from increased traffic.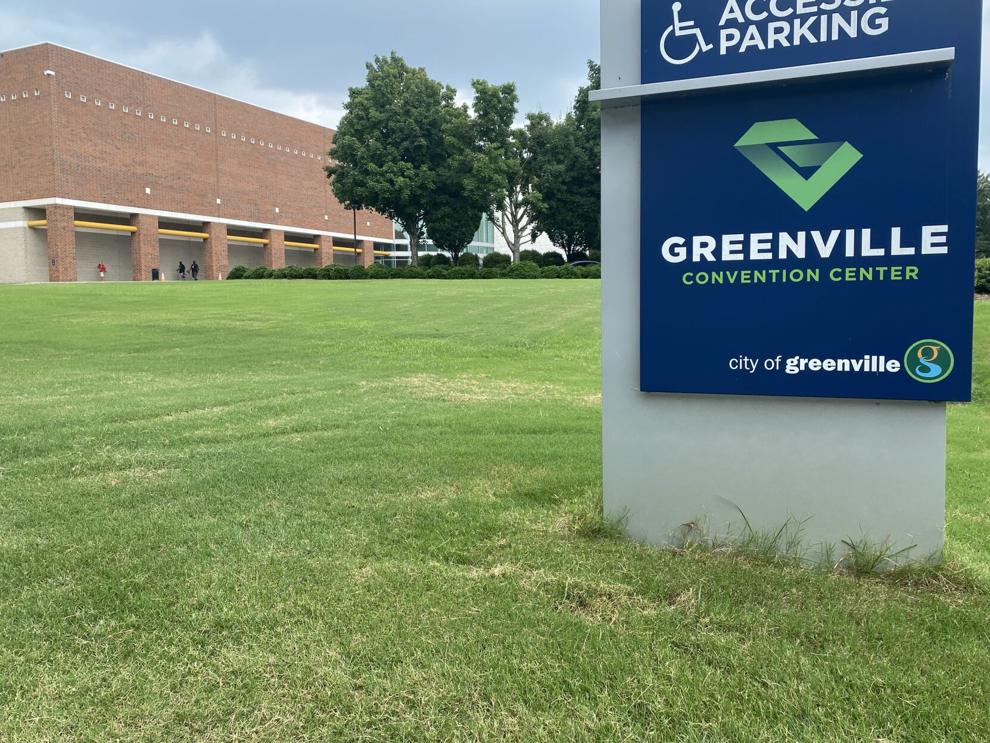 This smaller room, with a 25,000 square foot main ballroom and 43,000 square feet of rental space, could accommodate approximately 67% of all events. But it could also poach some events held at the Hyatt, which has a 14,400 square foot ballroom and 32,000 square feet of rental space.
"I wouldn't say it's the best," said Brian Tennyson, architect at LMN, the master plan's lead consultants. "This is where we landed depending on the conditions in which we operate: site constraints, budget".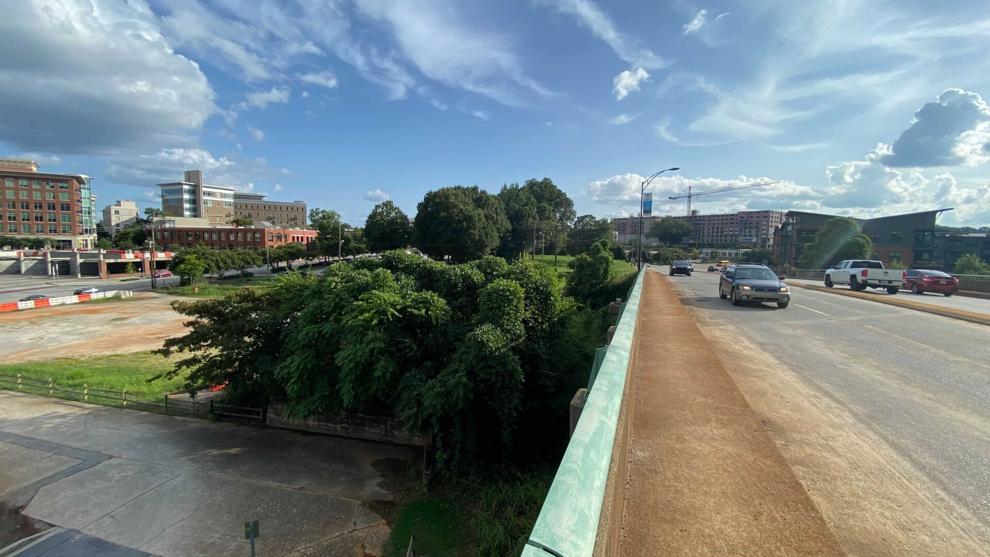 But that sizable hub would be achievable and could generate $ 30 million in direct spending at the hub, and indirect spending or induced spending at other downtown restaurants, hotels and retailers in its first five years, according to consultants. More than $ 9 million of this revenue would be transferred partially or entirely from existing event spaces.
City Councilor Russell Stall said most of the feedback he received from a series of chat rooms held at the center came from businesses downtown. They all wanted the city to build it bigger, he said.
A facility with a 40,000 square foot ballroom could accommodate approximately 85% of events. Even larger, a 60,000 square foot ballroom could accommodate 96% of all potential events. The team of consultants did not study the income that these large spaces could generate.
The city is in a unique situation. For years, he has known that the current location of the Greenville Convention Center and the lack of easy access to downtown hotels are not working. A deal with downtown developers Bo Aughtry and Phil Hughes to donate seven acres along the Reedy River adjacent to the Embassy Suites and the Academy Street Viaduct to use as a conference center tipped the scales.
The city and county quickly agreed to commit $ 26 million each to the center, and the state added $ 26 million to it as long as the center includes spaces for sacred art in the museum and gallery. that have been in storage since he lost his home. at Bob Jones University. The Greenville County Museum of Art would also have a space in the center.
Now the city and its partners must decide whether the conference center is worth building. And if so, at what size.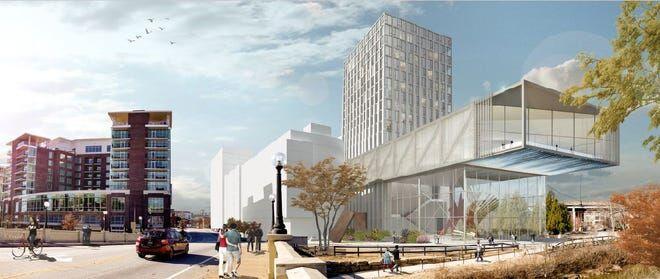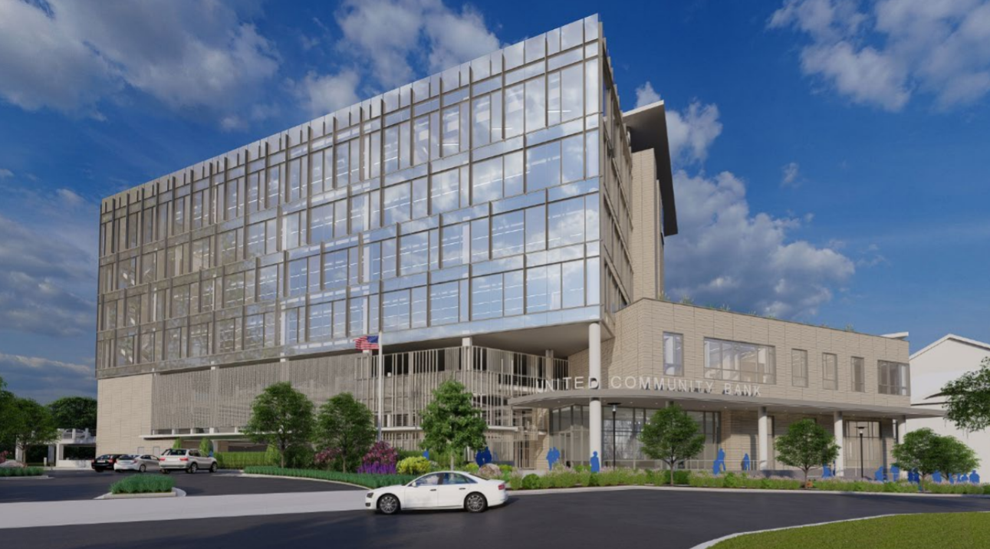 To complicate matters: if the city builds a larger ballroom to capture more market share and differentiate itself from existing venues, it will also need to expand other spaces in the center. It would need bigger meeting rooms, more space in the back of the house and maybe a bigger hotel attached to the center, Tennyson said.
And it should all fit into the space already designated, he said.
"You open a box of worms if you go a lot bigger," Cox said.
The team of consultants estimated that a conference center with a 25,000 square foot main ballroom and 80,000 square feet of art museum space would cost $ 111 million.
A larger facility would likely bring the cost to between $ 130 million and $ 150 million, Tennyson said.
What would be included
A downtown conference center with a 25,000 square foot main hall would represent approximately 183,000 square feet in total, including 80,000 feet of museum space.
It would include 43,000 square feet of ballrooms for rent, flexible rooms and meeting rooms, as well as a kitchen, storage and prep space, administrative offices, and a large 24,000 pre-reception room. square feet.
The pre-function space would be designed to offer unique dining and drink options and a lounge, and could also accommodate dinners and buffets, open meeting rooms, and other passive activities.
Outdoor spaces would be included in the design to provide space for events such as markets and to be able to take advantage of the location's proximity to the promenade.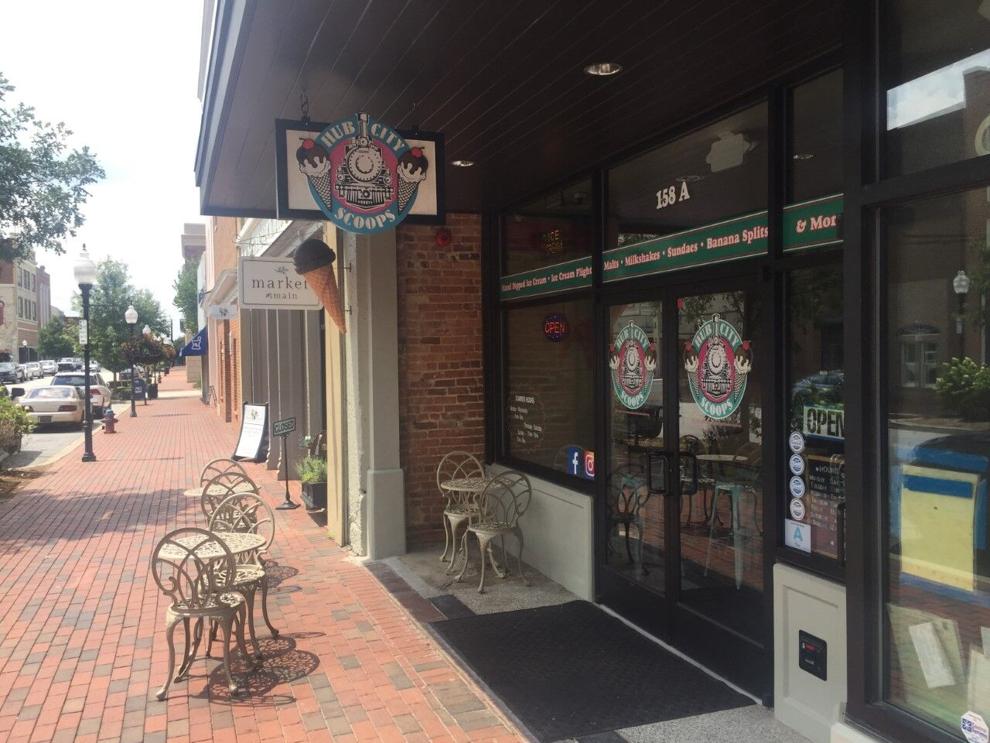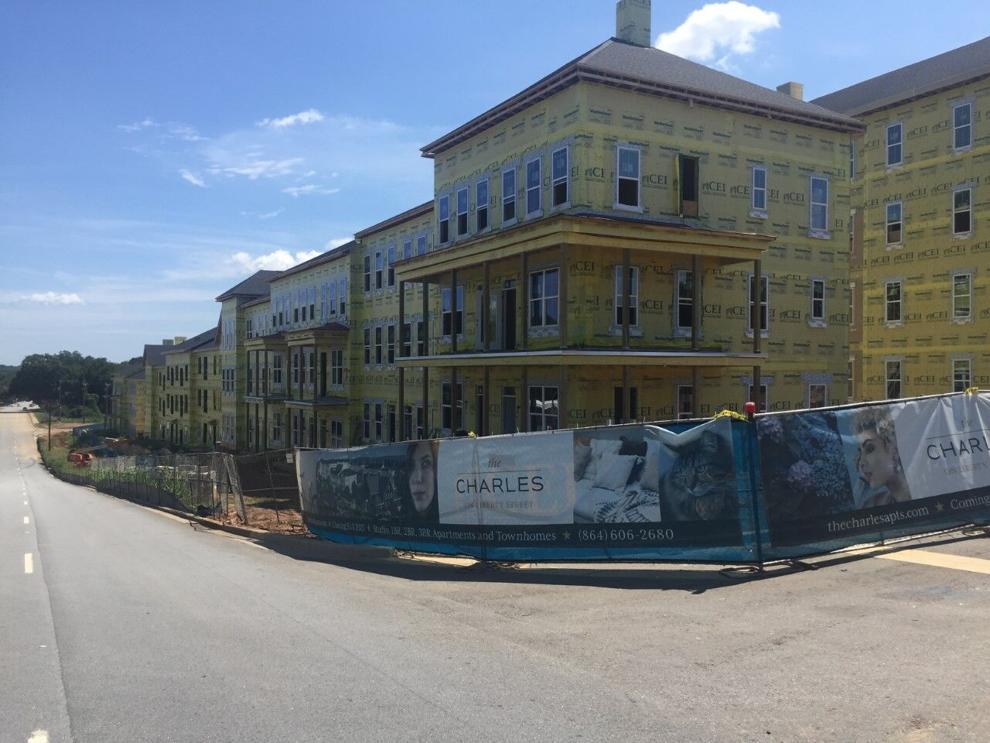 The planners presented two options for the location of the center on the downtown site. One would be on the side of the property further from the river. The other would border the Swamp Rabbit Trail closer to the river and the River Street Bridge.
"It has to be on the river," said Councilor Russell Stall.
What works for Greenville
Greenville already has about 2,200 hotel rooms within half a mile of the proposed conference center site, more than most regional competitors. It has a desirable and walking distance downtown which planners say is very attractive to event planners. However, few people know about the city and what it offers, planners said.
The inclusion of art museums would also generate income that could help support the center.
While many conference centers lose operating money each year, including the city's existing convention center, it is possible that Greenville could break even or generate profits with a downtown due of the city's appeal as a destination, Tennyson said.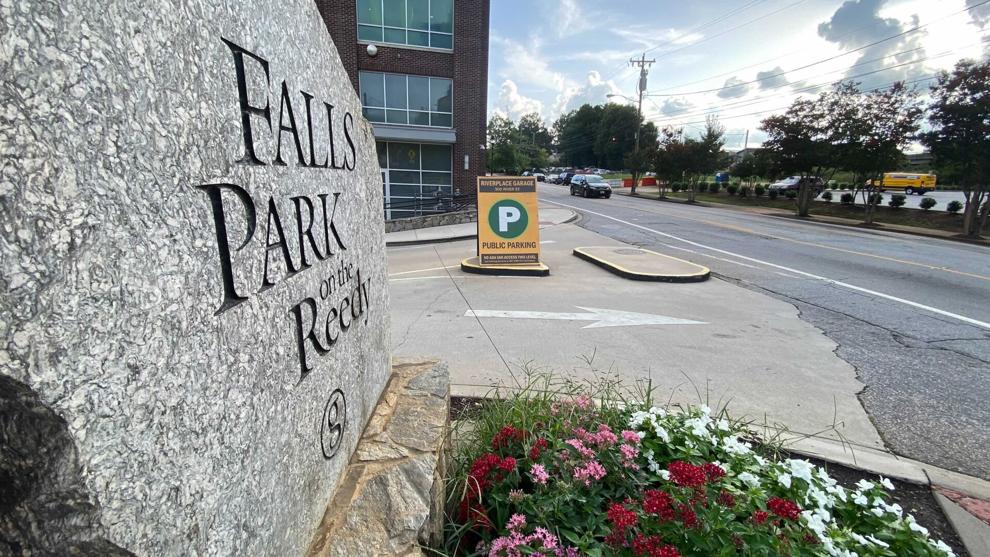 City Councilor Dorothy Dowe, who sits on Visit Greenville's tourism board, said she constantly hears the city needs group travel to return. Groups would visit during the week and then families or individuals would fall in love with the city and come back to visit or live, she said.
"Group travel is the target," she said. "The size has to be right to attract that. It just has to be. Otherwise, all of this is pointless.
The 43,000 square feet of rental conference space is "a project," she said. "But this might not be the right project."
"I think this could be a big project," Dowe said. "I just want to make sure it's the right project and not something too small just because that's all we could get."
The consultants are expected to conclude and present a final version of their feasibility and market study in September. Once city council decides on the way forward, a design team would be the next step, Tennyson said.
There is no firm deadline for the project, or on the money designated for the project, other than the self-imposed city deadline of June 2024.