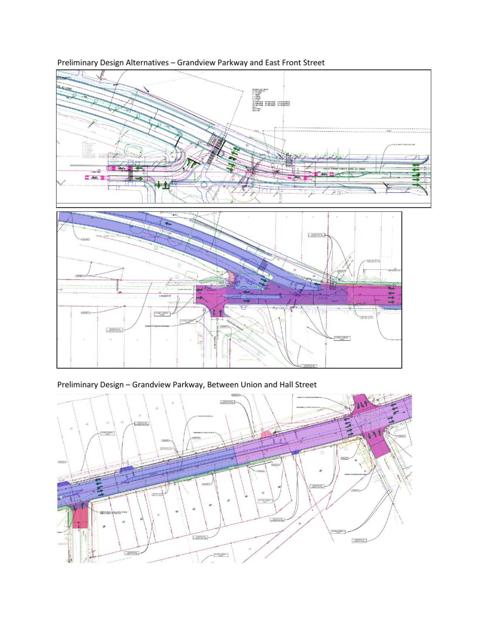 TRAVERSE CITY – Two special presentations touching East Front Street are on the agenda for the Downtown Development Authority's monthly meeting.
Friday's meeting starts at 8:30 a.m.
Professional engineer Chris Zull of Progressive AE, of Grand Rapids, is expected to give the DDA board of directors an update on the Reimagine East Front Street project and the ongoing downtown traffic study.
Friday morning's presentation will come amid the final engagement sessions for the favorite East Front Street redesign, which is expected to focus on a "pedestrian-centric design that includes wider sidewalks, raised intersections and new ones. mid-term crosswalks, â€according to a memo. by Zull.
A redesign of the streetscape and the possible conversion of "all one-way streets converted to two-way lanes, and another with a hybrid approach with some street segments remaining one-way are part of the possibilities".
"We are coming to the conclusion of our outreach and will have some recommendations," said DDA CEO Jean Derenzy. "We have preliminary elements on which we need to get more comments. "
An in-person community engagement session is scheduled for Friday from noon to 1 p.m., followed by a virtual workshop from 1:30 to 2:30 p.m. Progressive AE has four meetings scheduled at the Park Place hotel on Thursday – one for partners municipal and community. , one for elected officials and elected officials (including the board of directors of the DDA) and one for the Boardman district – before a community workshop from 6 p.m. to 7:30 p.m.
Also on the agenda is a presentation on the Michigan Department of Transportation's reconstruction of Grandview Parkway from Garfield Avenue to Division Street, scheduled for summer 2023.
A proposal for the intersection of East Front Street and Grandview Parkway is more of a "T†than the current configuration with a lane reserved for left turns coming from east to west.
"The overhaul and ultimate reconstruction of East Front Street is an important project,†Derenzy said in a note on the meeting's agenda. "Because of its connection to Grandview Parkway, it is critical that we understand the design framework and considerations for Grandview Parkway, as well as the interconnectivity of the two projects. "
Another connectivity proposal on the DDA's Friday agenda is a possible extension of the TART trail that would allow greater and safer accessibility for "pedestrians and cyclists to cross Grandview Parkway into the city center," said Derenzy.