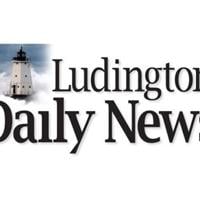 The West Shore Community College Board of Trustees will consider approving a list of changes to this fiscal year's budget when it meets at 4 p.m. on Monday, July 18 in the Administration and Conference Building.
Projected revenue is expected to increase by $168,000. A shortfall in tuition and fees is offset by pandemic stimulus, property tax revenue is 'adjusted to approximate reality' and $60,000 comes from the center's education center -town of Manistee, according to the agenda file.
Expenses decrease by $455,000. This is partly due to lower-than-expected costs for personnel, maintenance and utilities, according to the package.
A transfer of $150,000 is made to the general fund to fund student success initiatives.
WSCC President Scott Ward said the money will largely fund the hiring of a coordinator to run the integrated tutoring system introduced last year in introductory English classes. and mathematics.
Another $10,000 is being transferred to the Manistee building maintenance reserves "to continue the practice of revenue exceeding expenses," according to the package.
Auxiliary fund budgets are being adjusted to reflect the influx of stimulus payments covering the loss of revenue due to the pandemic.
Also on Monday
In other business, the board will also consider approving a slate of 14 summer graduates, including five from Ludington, two from Scottville and one from Custer.
Board members will also hold the second presentation, and eventually approve, a policy allowing students to take military leave.
The board will also regularly review Ward's performance during an in camera session.