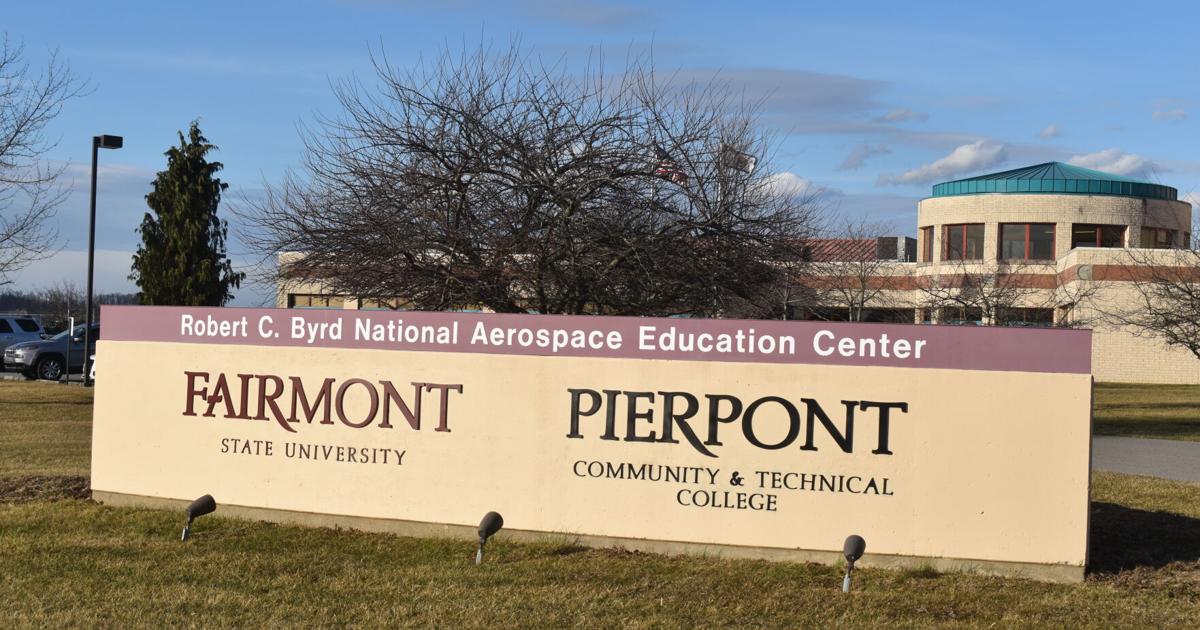 BRIDGEPORT — As Senate Bill 653 heads for third reading in Charleston, the Pierpont Board of Governors has headed into an executive session that some professors claim is illegal.
On Tuesday evening, Julie Cryser, vice president of institutional advancement at Pierpont Community and Technical College, rose when the board voted to go into executive session and opposed the motion for the closed meeting. One of the agenda items — "consider engaging legal counsel" — is not within the purview of a closed session unless the names of specific people are mentioned.
Board Chairman David Hinkle went ahead and moved the meeting closed over the objection and discussed the institution's plans to merge with Fairmont State University.
For weeks since the boards of Pierpont and Fairmont State both agreed to pursue a merger, Pierpont faculty have stood in solidarity against the move.
On February 28, state senators received a letter from Pierpont vice president of student affairs, Lyla Grandstaff, outlining how the bill pending in the Senate could negatively affect Pierpont students, despite Hinkle's claims that students would incur no cost increases. if the merger bill were passed.
The bill calls for the reunification of Pierpont and Fairmont State, making Pierpont a "division of Fairmont State." If the bill passes, Pierpont would become the Fairmont State University Pierpont College of Community and Technical Education.
"Fairmont State's current bonds, refinanced in July 2021, state on page 19 that all freshmen and sophomores will be required to live in on-campus housing if they live outside of a radius of 50 miles from campus. Currently, at least 30% of Pierpont students meet this requirement," the letter from Grandstaff read. "Any attempt to change the legislation to exclude Fairmont State University Pierpont College of Community and Technical Education students from this requirement would not eliminate this housing requirement."
Grandstaff says the housing requirement would increase tuition costs by approximately at least $8,000 per year for Pierpont students who do not qualify for exemptions.
"…Student living in accommodation for Spring 2022 incurred an additional $5,305 ($10,610 per year) in room and board costs. This is double Pierpont's total tuition for an entire year," the letter read. "Current in-state Pierpont tuition is $2,543 per semester ($5,086 per year). Current FSU tuition is $3,946 per semester ($7,892 per year).
"For housing students, this could result in additional costs of $18,000 per year."
At Pierpont's February 23 board meeting, Hinkle denied that was the case, that Pierpont students would not be considered Fairmont State students.
At that meeting, Pierpont's chief financial officer, Dale Bradley, raised concerns similar to those raised by Grandstaff in his letter to senators. Hinkle cut him off in his explanation, saying he had misinterpreted the bill.
"You didn't attend the meetings, you're not a lawyer, and what was just said isn't true," Hinkle said. "This institution will run as a division – not a college but a division of Fairmont State."
Pierpont faculty senate president Susan Coffinaffer, who practiced law for 30 years before entering academia, disagrees and sticks to the interpretation that the proposed law will require Pierpont students to be housed.
The bill is due for third reading in the West Virginia Senate on Wednesday. After that, it will be voted on and sent to the House if it passes.
The two Marion County senators, Bob Beach, D-13, and Mike Caputo, D-13, are upset on the issue. Beach vehemently opposed the merger, siding with Pierpont's faculty, while Caputo sides with Pierpont's board of trustees and is a co-sponsor of the bill that would officiate the merger.
"[Pierpont's board of governors] disputes those numbers from the faculty and it's supposed to come out with their version of those numbers," Caputo said. "I'm in a position where I have to do what's right for both institutions. When the board of directors of the two institutions comes to tell me that this is the only way for Pierpont to survive financially… I don't think I have any other choice.
Beach, however, believes there is dishonesty and politics at play in the situation. Beach sits on the Senate Education Committee, which approved the merger bill on Feb. 25.
Beach believes the two institutions are stronger apart and if the merger bill passes the Senate, it will not pass the House.
"I am very much in favor of the separation of schools. [Pierpont] invests $33 million in community economic development, which tops all other community colleges in the state," Beach said. "If the bill doesn't pass, there's a plan B floating around, which would take the aviation maintenance program…and give it to Fairmont State. This may be an amendment to just calm everybody.
Amendments or not, the implications of whether this bill passes or fails will be significant. Beach doesn't think the House has the votes to pass the bill. A twin version of Senate Bill 653 was introduced in the House, but to date has not been sent from committee. At the Feb. 23 board meeting, Hinkle admitted that might not go through.
"I'll be honest, I won't guarantee [the merger] is going to happen," Hinkle said. "If that doesn't happen, I think there will be a lot of upset people because this council is going to have to make some really tough decisions."