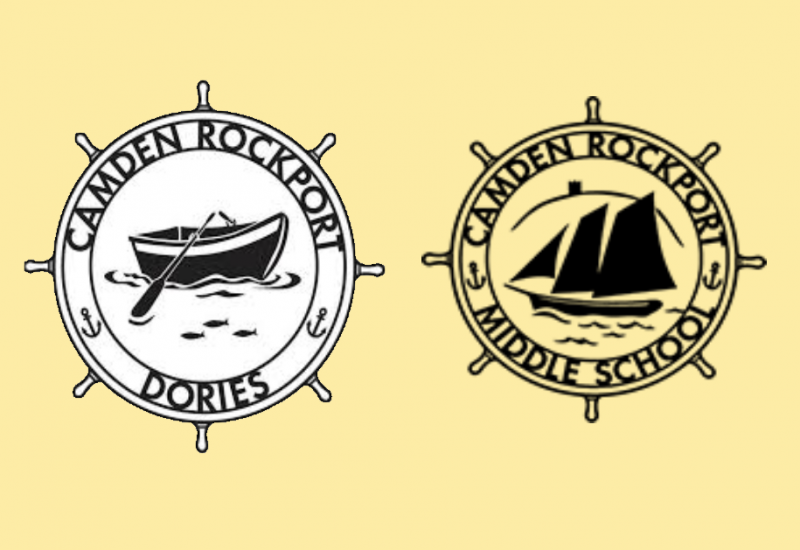 CAMDEN — The agenda has been set for the next SAD 28 school council meeting on Wednesday April 13.
The reunion will take place at the Bisbee Theater at Camden-Rockport Middle School at 7 p.m.
A livestream will be available here: fivetowns.net/live
1. Call to order
2. Adjustments to the agenda
3. Public comment on items not on the agenda
4 minutes
a. Approval of the minutes of the ordinary meeting of the Board of Directors of March 16, 2022
5. Appointments (Note: Executive session possible for appointments – 1 MRS § 405(6)(A))
a. Teacher appointments for 2022-23
2nd year trial contracts
Heather Bowen
Heather Butler
Ashley Catapano Kangas
Matthew Gordon
Sarah Mann
Jeffrey Maynard
Courtney McCormick
Current contracts
Amanda Pingree
Lori Taylor
b. Allocation appointments
Position Employee Points Bonus Amount
CRMS Softball Coach Brian Fitzpatrick 26 0% $2,060.24
6. Notification of resignations
a. Nancy Bannon, CRES, Kindergarten – Interventionist
b. Susan Isteero, CRMS, Special Education
7. Presentation: A Day in the Life of a Grade 7 CRMS Student
8. Approval of Camden Rockport Schools Budget 2022-23
9. Vote to convene and approve the mandates for the budget assembly and the budget validation referendum and to authorize the opinion of the amounts adopted
10. Chairman's report
11. Superintendent's Report
12. Administrative reports
a. Deb McIntyre, Assistant Superintendent
b. Jaime Stone, Director of CRMS
vs. Chris Walker-Spencer, Director of CRES
D. Valérie Mattes, Director of Special Student Services
13. Standing Committee Reports
a. Finances – Meeting on March 16, 2022, minutes attached. Meets before the board meeting
I. FY22 Financial Update
ii. Approval of the secondary exit offer
b. Joint Staff – Met March 28
New job descriptions for approval
behavior specialist
Central Office Support Operations Administrative Assistant
Communications Specialist
Revised job descriptions for approval
Accounts Payable Clerk
Behavioral health professional
Entrepreneur
Central office administrative assistant
Director of Information Technology
Director of Special Student Services
Intervention Coordinator
Literacy Coach/Interventionist
Technology Systems Coordinator
vs. Joint Policy – ​​Reached March 14
First lecture
DF – Investment and expenditure of special funds
GDB – Benefits for non-associative staff
IIB – Class Size
IJOC – School Volunteers
IKB – Independent work outside the classroom (assignments)
JFA – Student Eligibility to Attend Camden Rockport Schools
JKB – Student Detention
JKE – Expelling Students
JKE-R – Student Expulsion Guidelines
KBF – Title I – Involvement of parents
KBF-E2 – Title I Parent Involvement Policy
Reviewed without revisions or minor revisions
FFA – Memorials
JFCK – Student Use of Cell Phones and Other Electronic Devices
JFCK-R – Rules for the use of mobile phones and other electronic devices by students
JLCCA – Participation of students infected with the human immunodeficiency virus
JLDBG – Reintegration of students from penitentiary establishments for minors
Cancel
KBF-E1 – Title 1A Parent Involvement
D. Joint study program – Did not satisfy.
14. Reports of ad hoc committees
a. Joint communications – Met on March 15
b. Joint Allocations Committee – met March 22
Revised allocations for approval
The Horizons Artistic Coordinator (18 points) was split into two allocations:
CRES Horizons Artistic Coordinator – 9 points
CRMS Horizons Artistic Coordinator – 14 points
CRES Chess Club (13 points) was expanded to K-8, increased to 19 points, and renamed Chess Club, Camden Rockport Schools.
15. School Advisory Committee Reports
a. DEI Working Group – Met March 22
16. Upcoming Agenda Items
17. Adjourn